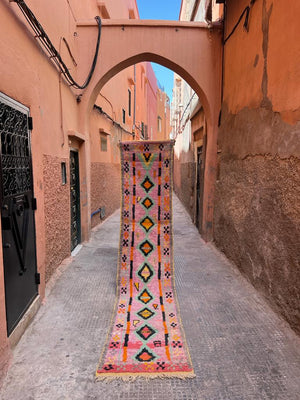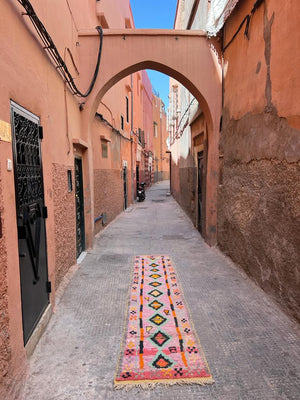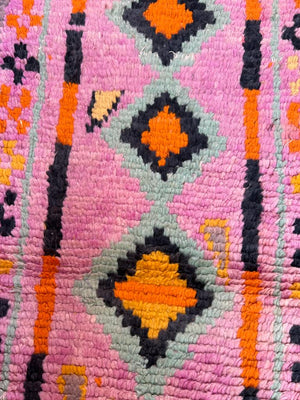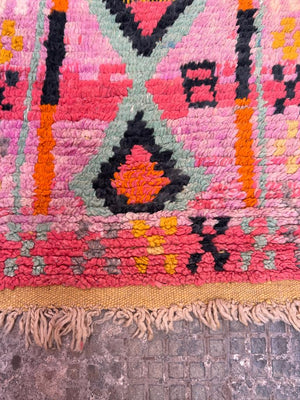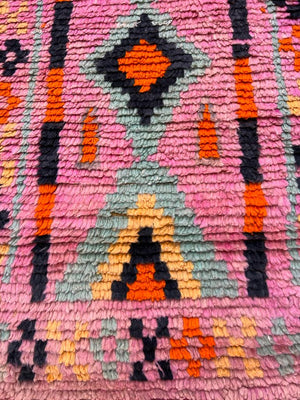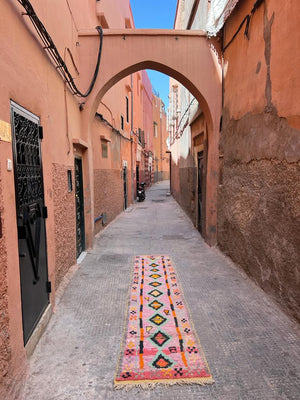 Axis
Size 3.5m x .72m
BOUJAAD Hallway Runner 
Upcycled Boujaad Moroccan rugs made with vintage wool are a unique and environmentally conscious way to decorate your home. These rugs are made by skilled artisans who take vintage rugs and repurpose them into stunning works of art.
The Boujaad region of Morocco is known for its vibrant colors and intricate patterns, and these rugs are no exception. The vintage wool used to create these rugs adds a sense of history and character to the final product, making each rug truly one-of-a-kind.
In addition to their aesthetic appeal, upcycled Boujaad Moroccan rugs are also a sustainable choice for home decor. By repurposing vintage textiles, these rugs help to reduce waste and minimize the environmental impact of the textile industry.