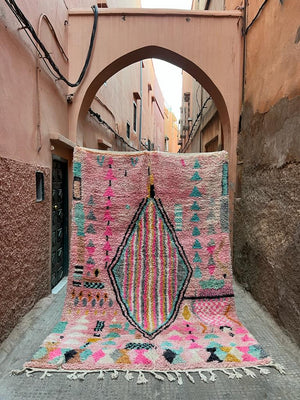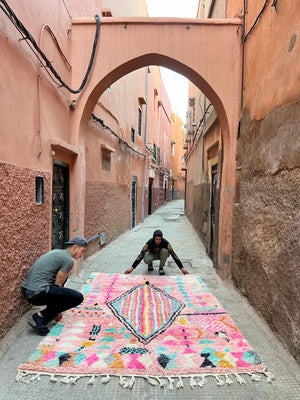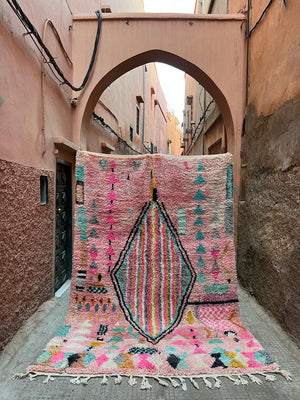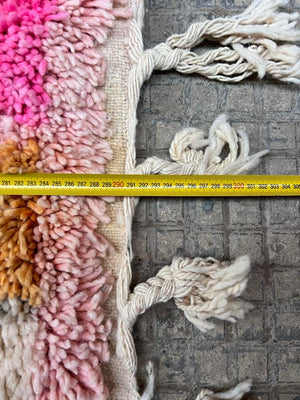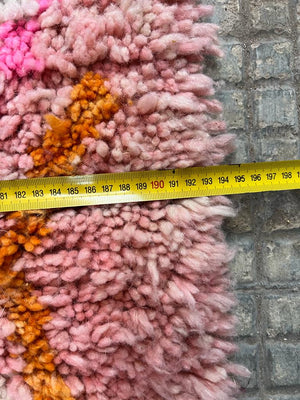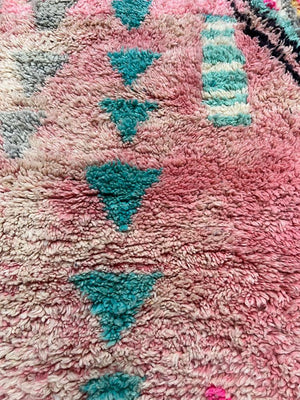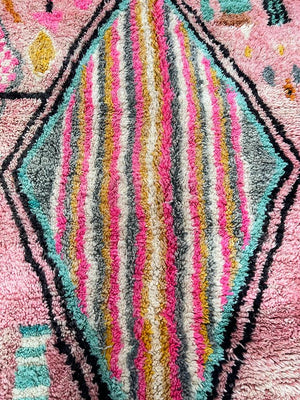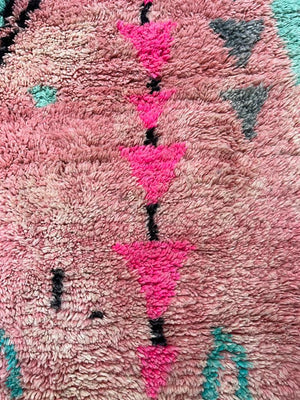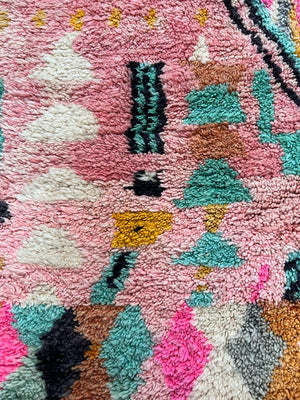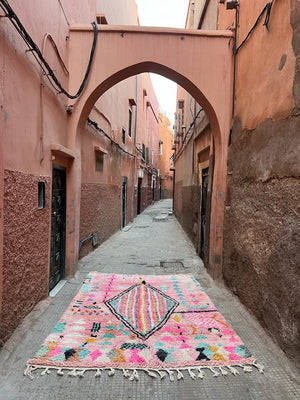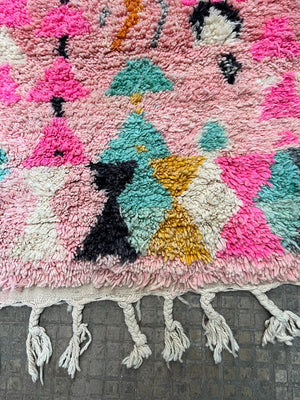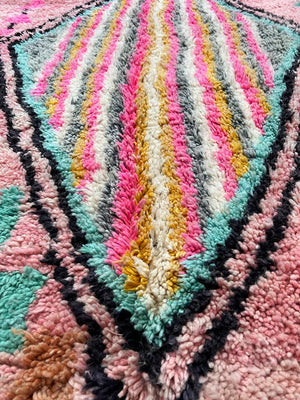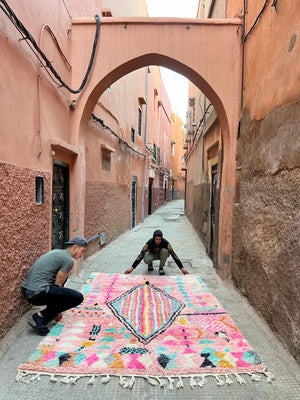 Jesse
SIZE: 2.91m x 1.94m
 LENGTH: medium
CLASS: New Boujaad    
This newly handwoven wool Moroccan rug by the Berber women of the Boujaad is a stunning piece of art that showcases the rich cultural heritage and skilled craftsmanship of the region. Made with 100% natural wool sourced from the local sheep, this rug features a striking design that is both bold and intricate.
The warm, earthy tones of the rug's base color are woven into geometric patterns that reflect the tribal traditions of the Berber people.
The rug is woven using a traditional weaving technique that has been passed down from generation to generation. Each thread is carefully hand-knotted, resulting in a durable rug that is built to last. As a result of the handwoven nature of the rug, no two pieces are exactly alike, making each rug a unique work of art.

Free worldwide shipping.